Custom Docks for your Lakefront Property
Custom Docks for your Lakefront Property
With over three decades of expertise, the Pocono Boat House is your trusted partner for creating the perfect custom dock that complement your lakefront property. Our expert team tailors each dock to your unique needs, balancing both functionality and aesthetics to elevate your outdoor space. Servicing both Pennsylvania and New Jersey, we offer a diverse range of materials and finishes to match your personal style. Contact us today, and let us transform your waterfront dreams into a reality with our custom-crafted, picture-perfect docks.
Dock Systems
We offer a wide variety of dock systems to ensure the perfect fit for your waterfront. With a balanced selection of style, utility and price, we can deliver the right setup for any property.
Hewitt
Hewitt Docks are renowned for their durability and versatility. Crafted with precision, these docks are designed to withstand the test of time while offering exceptional functionality for boating enthusiasts. Whether you need a simple solution or a customized dock, Hewitt Docks have you covered.
Get a Quote
Shore Station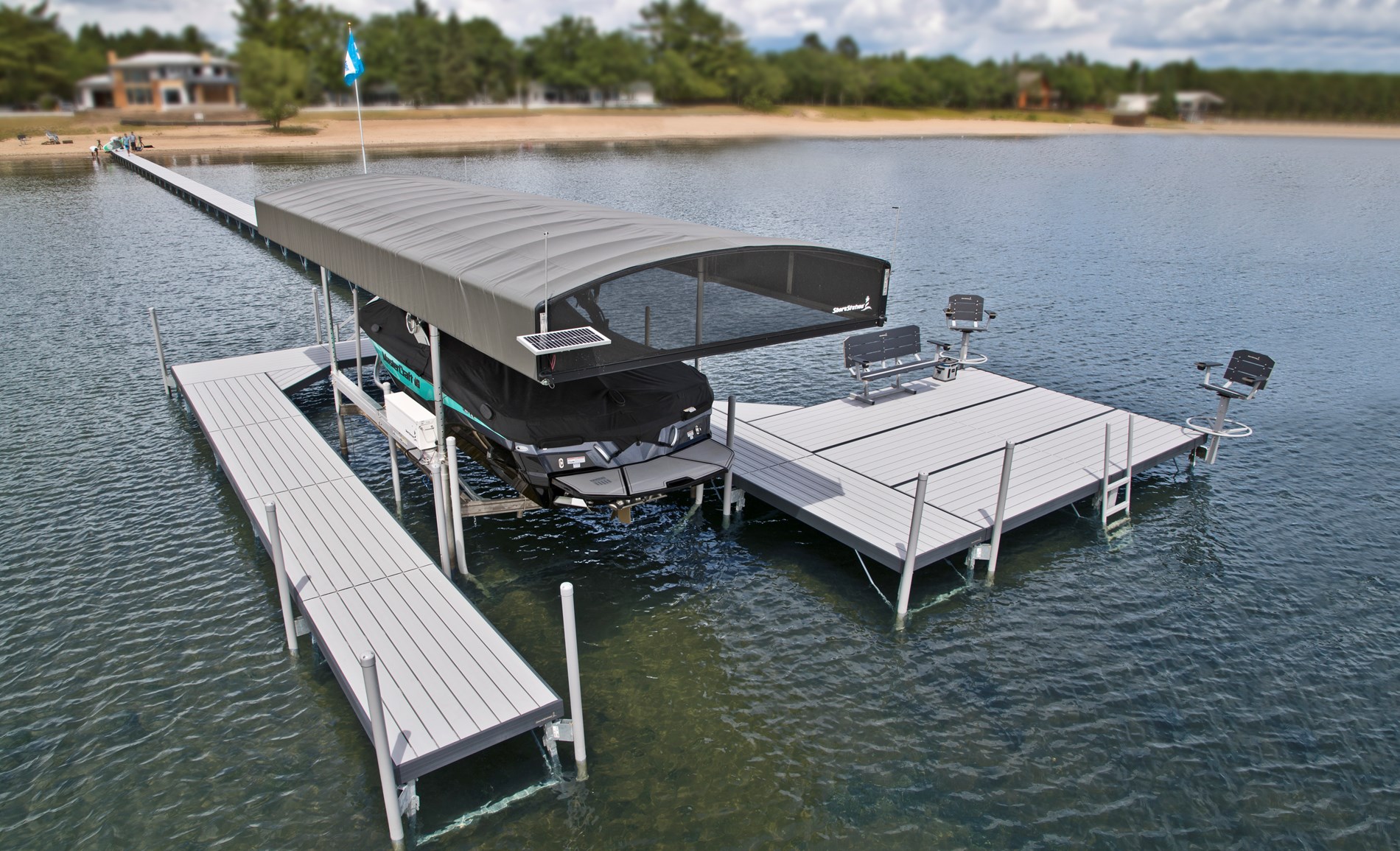 Shore Station Docks offer a perfect blend of style and functionality. These docks are designed to enhance your waterfront experience with their superior construction and aesthetic appeal. Whether you're looking for a traditional or modern dock design, Shore Station Docks have the solution for you.
Get a Quote
Shoreside Docks
Shoreside Docks are designed to elevate your waterfront property to the next level. These docks offer both functionality and beauty, making them a perfect addition to any waterfront. With Shoreside Docks, you can enjoy your time by the water with peace of mind and style.
Get a Quote
Connect-A-Dock
Connect-A-Dock systems offer a modular and versatile solution for your waterfront needs. These docks are known for their ease of assembly and adaptability to various watercraft. With Connect-A-Dock, you can create a customized docking system that suits your boating and water-related activities perfectly.
Get a Quote
Alumadock
Alumadock is synonymous with quality and durability. These docks are constructed from high-grade aluminum, making them lightweight yet incredibly strong. Alumadock offers a range of dock styles and configurations to meet your specific needs, ensuring that you have a reliable and long-lasting dock for your waterfront property.
Get a Quote
Wavearmor
Wavearmor Docks are engineered for those who seek the utmost in quality and performance. These docks are designed to withstand the rigors of the water and provide a stable platform for various water activities. With Wavearmor Docks, you can trust in their reliability and enjoy your time on the water to the fullest.
Get a Quote
Service Area
Pocono Boat House offers dock crafting services across a wide service area that includes Pennsylvania, New Jersey, and Southern New York. With over 30 years of experience, our team is dedicated to providing custom docks that align seamlessly with your specific needs and the natural surroundings of your lakefront property. Whether you reside in the Pocono Mountains of Pennsylvania, the scenic shores of New Jersey, or the tranquil waterfronts of Southern New York, we are your reliable partner in delivering functional and aesthetically pleasing dock solutions. Contact us today to turn your waterfront aspirations into a reality within our extensive service region.
Contact Us
Collections
Product Types
Best Sellers