Crosman Premier Pointed Pellets Air Gun 177 Caliber 7.4 Grain 250/Pack P177
Description: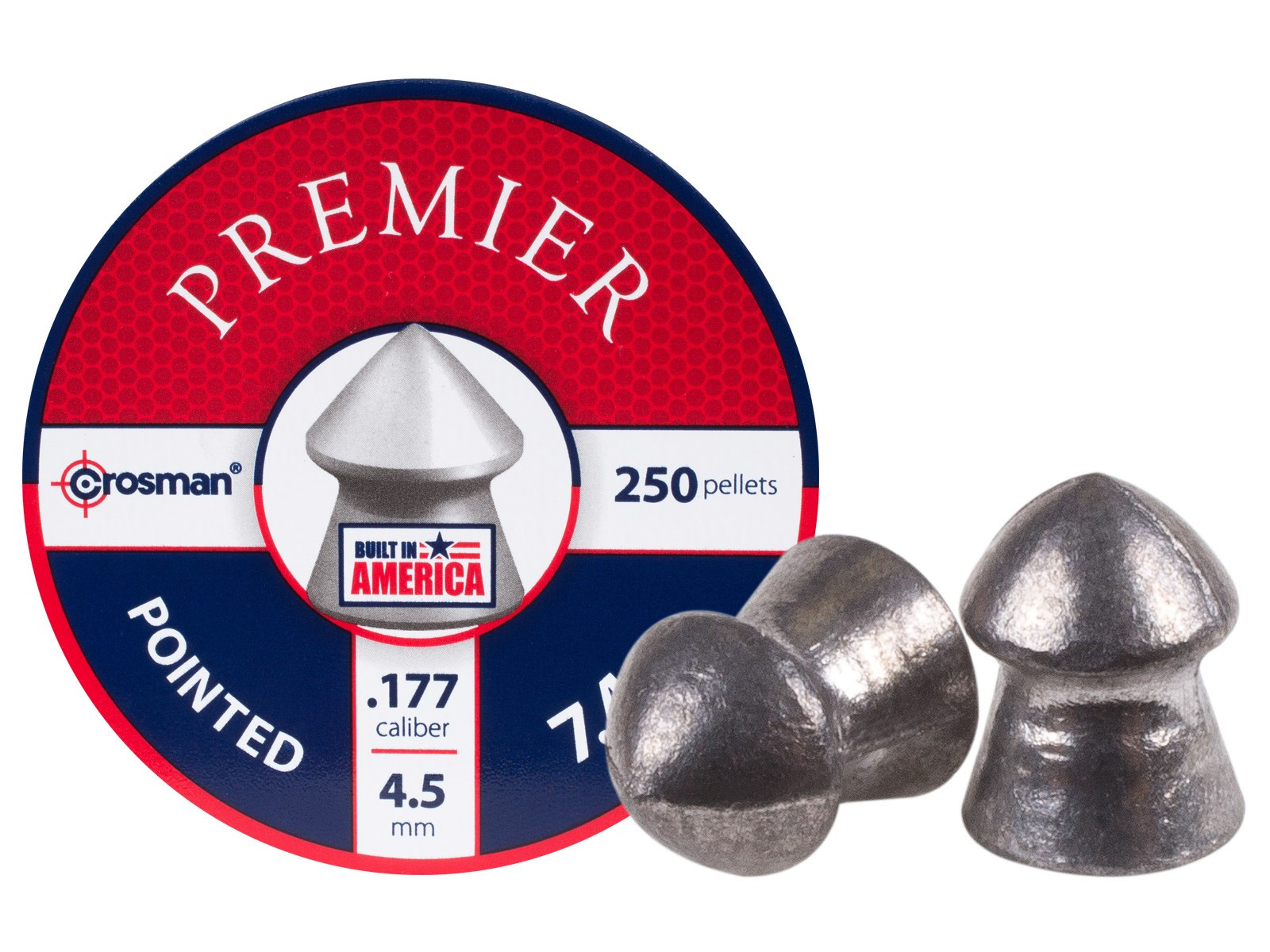 CROSMAN® WADCUTTER PELLET (.177)
.177 Caliber, 7.4 Grain, 250 Count
Want your shot to travel further? These are great pellets for hunting and plinking. Super Point .177 caliber pellets get the maximum distance for your airgun. 250 per tin.
SPECS
Caliber: .177
Material: Lead
SKU: P177
ABOUT CROSSMAN
A Tradition of Non-Tradition
Crosman, a company with a rich history dating back to 1923, is a true pioneer in the world of air-powered weapons. Founded by the Crosman Brothers, this company began as a modest seed company in Rochester, New York, but it quickly transformed into a leading innovator in the airgun industry. Their journey began with a collaboration with inventor William McLean to produce pellets and an airgun, leading to the creation of the first pneumatic pump airgun in 1924. This innovative design revolutionized the concept of "power without powder" and gained immediate success.
Throughout the decades, Crosman continued to push the boundaries of air-powered technology, introducing CO2-powered guns, iconic models like the 760 Pumpmaster air rifle, and expanding into other areas such as archery and precision optics. Crosman's commitment to innovation and quality has made them a prominent player in the airgun industry. Today, Crosman is an international designer, manufacturer, and marketer of a wide range of airguns, ammunition, airsoft products, and precision optics. With over 90 years of history, Crosman stands as a leader in the industry, known for their dedication to performance, innovation, and the spirit of adventure in air-powered shooting.
Collections
Product Types
Best Sellers