FRABILL Aqua Life Single Output 110V Aerator Model 14221
Description:
FRABILL Aqua Life Single Output 110V Aerator Model 14221
Frabill's Aqua-Life® aerator systems have been specifically designed and tested to keep baitfish healthy and active. This portable aerator converts up to a 15-gallon cooler or livewell into an oxygen-rich aquarium. Operation is whisper quiet – so quiet you'll barely know it's on. The system also uses a specialized micro-bubble oxygen diffuser to produce a tiny cloud of bubbles that won't disrupt or damage delicate baitfish.
Freshwater Tested
Saltwater Tested
FEATURES
Aerates up to 15 gallons
Produces almost 100% saturation of dissolved oxygen
Rubber non-marking feet
6-foot power cord
30-inch flexible air hose
2-inch air stone
Anti-siphon valve
UL approved
Plugs into 110 volt power source
ABOUT FRABILL
Success doesn't just land in your lap. To truly master a skill, you need two things: preparation and repetition. Anglers generally don't have a problem with the practice part. However, finding the right gear that performs when you need it is never a given. That's where we come in.
Since 1938, Frabill has been trusted to position anglers for success. From bait management solutions, to ice shelters, to landing nets, we provide a robust collection of high-quality, performance-driven products to help you reach your fishing goals. Whether you're seeking records or memories, we're here to create experiences that are not just enjoyable, but truly unforgettable.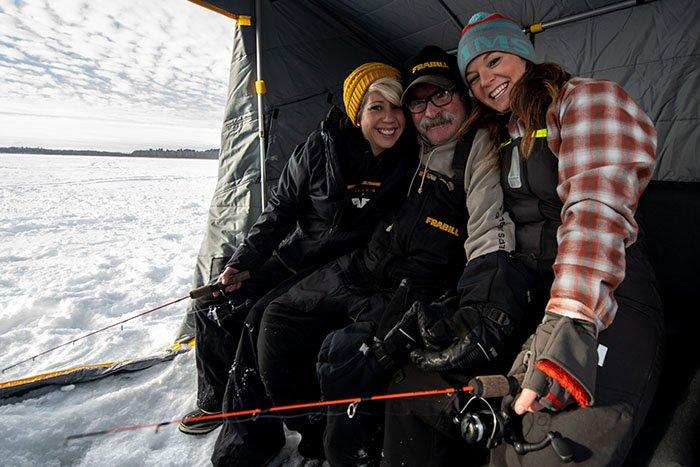 Collections
Product Types
Best Sellers