Marine Metal Products Aerator Bubble Box B-11
Description:
Marine Metal Products Bubbles Box Aerator
The Marine Metal Products Bubble Box™ Air Pump features a weighted airstone that helps to keep the air pump quiet while it pumps 7/8 L/min. of air to aerate up to 7-1/2 gallons of water. The pump features an adjustable stainless-steel clip and fasteners for an optimal and secure mount.
Aerates up to 8 gallons
Precision motor runs + - 44 hours on 2 alkaline D cell batteries, also runs on 1 battery
Pumps 1.4 STL / minute
Impact water resistant case with rubber booted switch
Beryllium copper battery contacts for longer battery life
Weighted air stone with 24"of silicone air line tubing enclosed in pump
Large adjustable stainless steel clip for attaching to any bucket
Dry Box (clam shell package designed to keep pump dry while in use)
Designed for fresh and saltwater use
Each pump individually tank tested to assure highest quality
Space saver clam shell package 4"W x 7.5"Lx 2"D
Aerates up to 8 gallons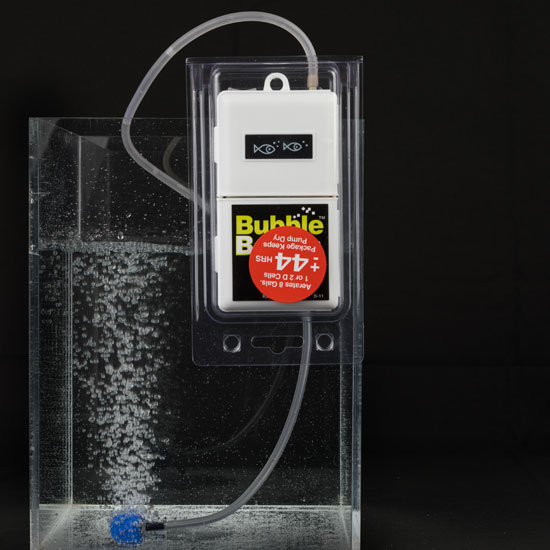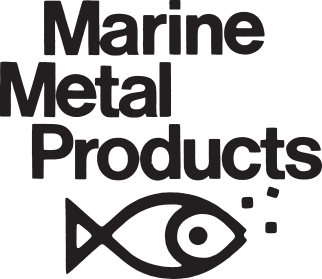 ABOUT MARINE METAL PRODUCTS
Marine Metal Products has been a family-owned business for nearly 50 years. Originally started in 1959 by engineer Dick Alexander and his friend and investor John Fry, Marine Metal's first product was a stick-type 21″ long aerator. Connected by a brass shaft with a series of small holes, this initial aerator had an impellor at one end and a 12-volt motor at the other end. When the impellor turned and the tube was submerged in liquid, it drew air down the tube and forced a current of micro bubbles into the tank. The process had a mixing effect and was initially used in the citrus industry. Both men quickly recognized the benefit as a fish tank aerator and named their product – Bait Saver.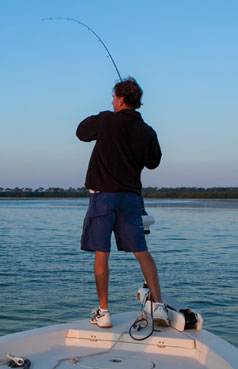 Live bait fishing is popular in Florida and along the Gulf Coast, but not many boats – other than commercial fishing vessels – came equipped with aerated bait wells. Most fishing boats at that time had scoops on the bottom and fishing enthusiasts were spraying or circulating new water through these wells. Many boat owners who did not have wells were skeptical about cutting holes in the bottom of their boats to bring in water, so the idea of a separate tank with an aerator was a good one. Fishermen liked the innovation because it kept large amounts of different kinds of bait alive and drew little electrical current.
In 1962, Alexander and Fry sold their business to William Brewster of Belleair, FL. Brewster was an engineer from New York. He redesigned the unit with replaceable parts and was responsible for the early marketing of the Bait Saver through boat dealers, hardware stores and tackle distributors.
In 1963, Brewster developed a small battery powered air pump that ran on D cell batteries. He called it Bait Saver Junior and registered the trademark in 1965.
In December 1968, Clark Lea bought Marine Metal Products from Brewster as an investment. In May 1970, Lea became fully involved with the operations by broadly promoting the products and innovating new ones.
In 1976, he bought Florida Fishing Tackle Manufacturing Company from the Reynolds family in St. Petersburg, FL. They sold a line of artificial baits spoons, plugs and jigs under the names of Barracuda, Reflecto, and Dalton Special.
In 1987, Clark Lea, Jr., joined the business after graduating from the University of Mississippi. He had grown up in the business working after school, vacations, and tackle shows. In the spring of 1987, the Company sold the "lure business" to the Luhr Jensen Company of Hood River, Oregon.
Marine Metal Products has been a pioneer in developing, and marketing many live bait-keeping systems like the Super Saver, Fish Saver, Bubbles, Quiet Bubbles, Hush Bubbles, AirHead, and the insulated Cool Bubbles. In 2005, Clark Lea, Jr., was elected president of the company and currently heads its operation.
Collections
Product Types
Best Sellers